Leggat Auto Group | Community Strategy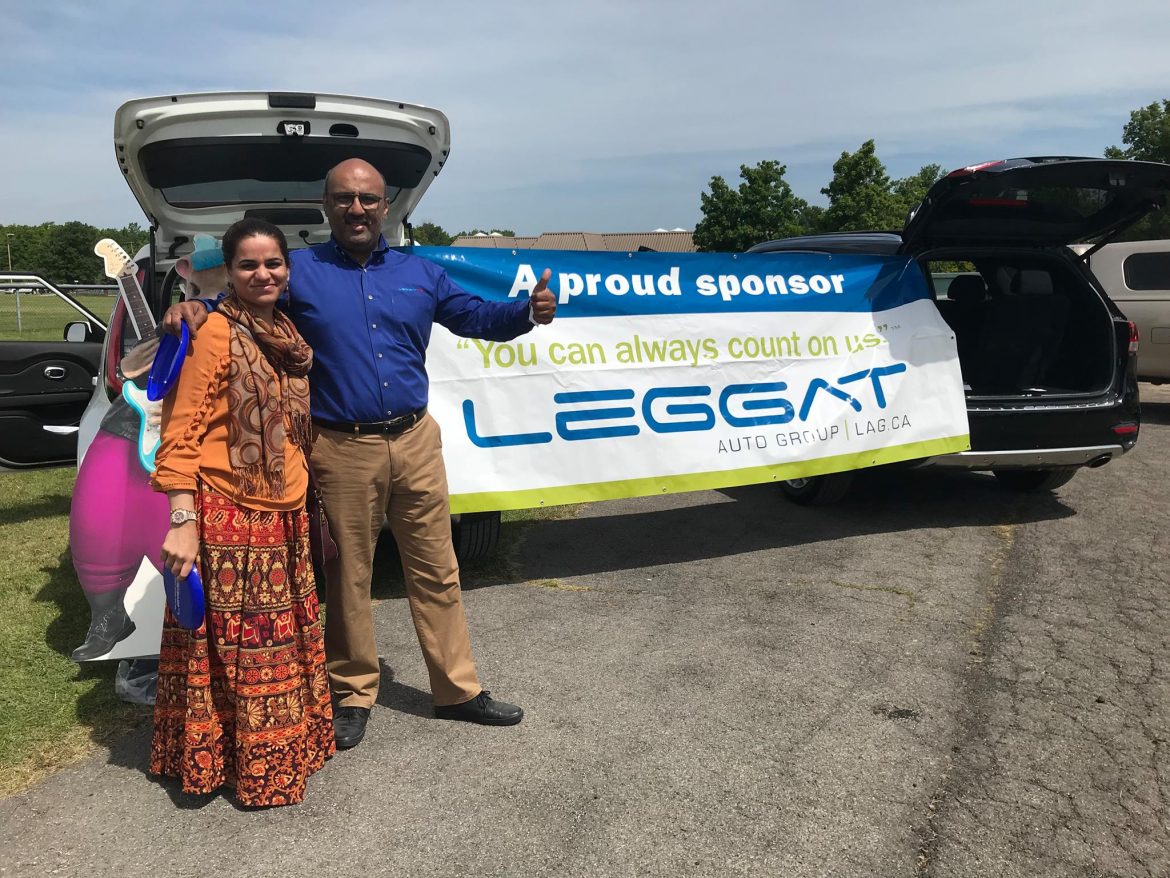 Leggat Auto Group
The Leggat Auto Group operates 8 automotive dealerships across Southern Ontario. The Greening Media team has been working with the Leggat family for many years to help promote their brand in the community and reach wide new audiences in innovative ways. Rather than a retail-focused strategy, Greening has overseen the launch and substantial growth of the Leggat Care Foundation, which has set Leggat apart in the community, giving them a positive reputation and a level of brand recognition rarely seen in the automotive industry.

Community Partners
Greening has created lasting partnerships with a huge variety of local, national, and international charities and organizations: The United Way, McMaster University and McMaster Children's Hospital, the Ronald McDonald House, Ontario Lung Association, the Hamilton/Burlington SPCA, Rotary International, the Canadian Cancer Society, City Kidz, St. Joseph's Hospital Foundation, Hamilton Minor Hockey, the local Science Fair and many, many more.

Marketing with Meaning
The establishment and promotion of these partnerships has included a huge amount of media and marketing: everything from on-site and point-of-purchase signage to branded event promo products, from original video to custom print publishing, from social media campaigns to radio cross-promotional partnerships.
Greening makes sure that each partner the Leggat Care Foundation works with has their story told in the community through innovative means, and that the Leggat brand is directly responsible for or associated with this storytelling. The Leggat Auto Group has truly embraced the concept of creating their own media, and has achieved remarkable success through emotion-based marketing appeals based in custom content production.
Leggat Care Foundation Website
Click on the images below to see an example of our Community Reports.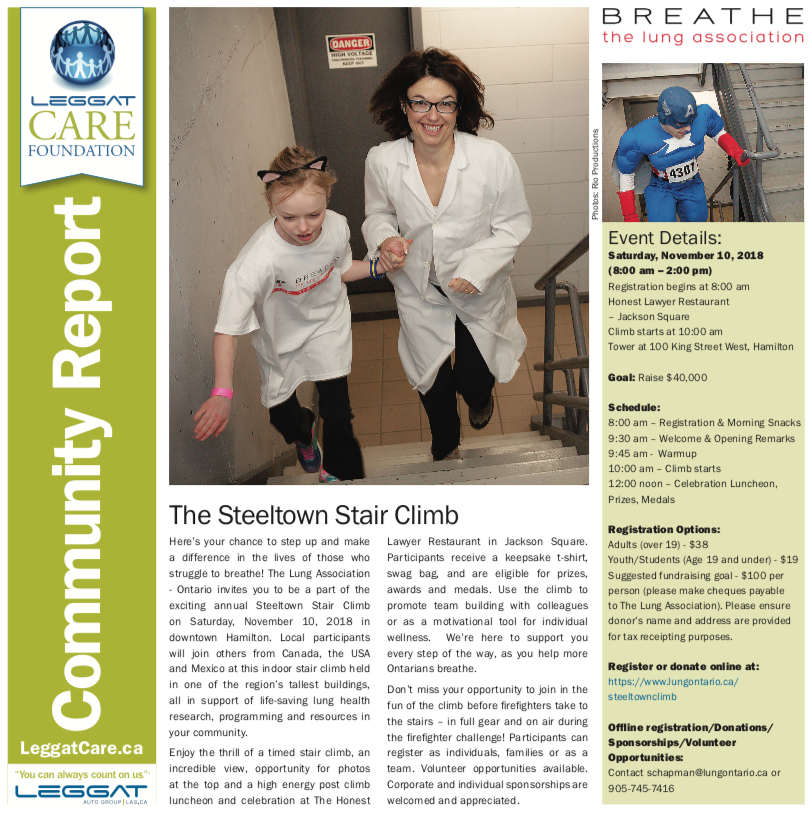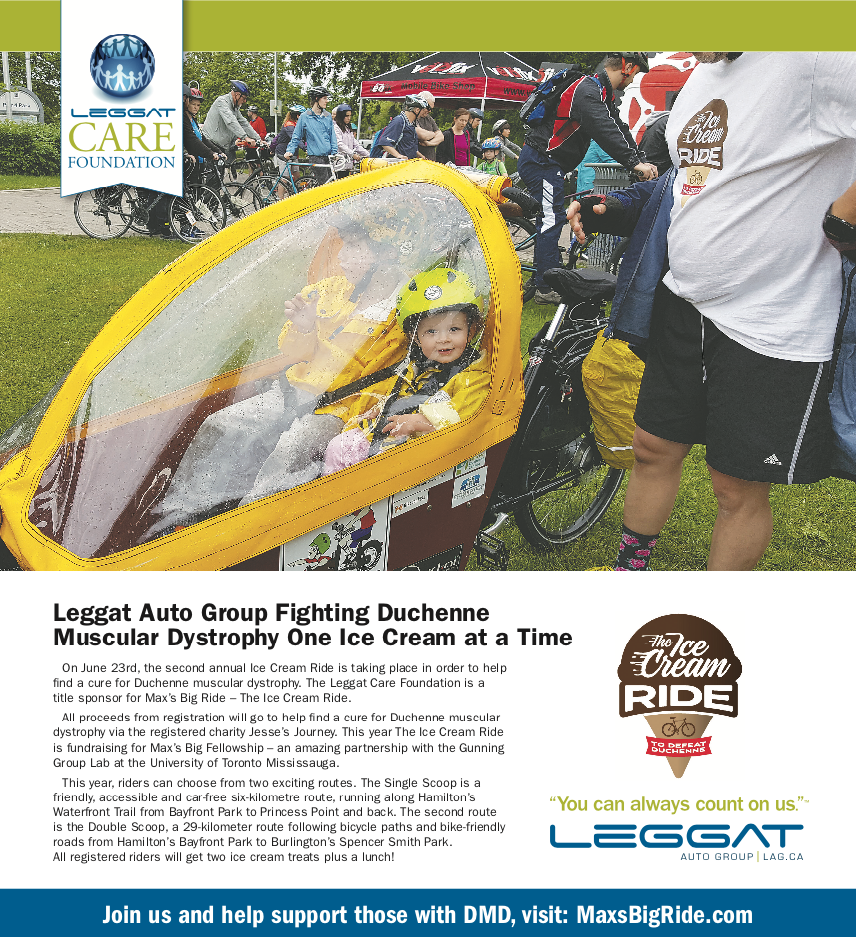 Leggat Test Drive
In 2017, we also launched a new initiative – the Leggat 'Test Drive' series. Each episode features one of our community partners taking a Test Drive alongside a salesperson from a Leggat dealership. This has been a fantastic way to incorporate some retail marketing at the dealership level into our community strategy.
More Leggat Videos HERE